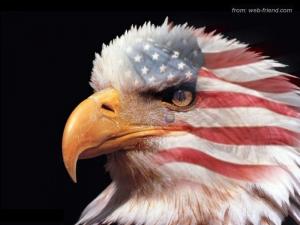 Pledge of Allegiance (elementary age >virtual learning days):
https://www.youtube.com/watch?v=CE89h8grI_c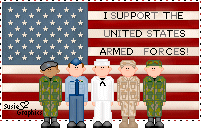 Pledge of Allegiance (older students > virtual learning days):
https://www.youtube.com/watch?v=LEK_pQSKr7s
National Library of Virtual Manipulatives http://nlvm.usu.edu/en/nav/vlibrary.html
Porter School Library Online Catalog (Destiny) http://porterk12.follettdestiny.com
Porter School Study Island https://app.studyisland.com/cfw/login
https://digitalprairieok.net/discover/
Welcome Back Students!
To Porter Students and Families,
I really missed seeing everyone! Now that we are back in school, you may return your library books and textbooks Monday through Thursday from 7:30 a.m.-3:00p.m. . If you cannot find them, please stop by the library to let me know so we can work together on it.
Our Porter Schools' Care Closet is open for business! Stop by the library to visit the Care Closet for personal hygiene items graciously donated by kind citizens of Porter.
In the library, we have lots of new graphic novels, nonfiction books, series, and inspirational books. If you would like to add a book to our library collection to read, please email me your book requests- Title and Author.
Love, Mrs. Hamilton
Porter School Librarian
"CARE CLOSET"
The Care Closet has personal hygience products, gloves, and caps for any student at Porter Schools who needs it. The "Care Closet" is located in the Porter School Library. Items have been graciously donated by caring citizens. Donations are always greatly appreciated!
Maker Space in the Library
Book Collections in the Library
ARTWORK by super talented Porter students!
Students may drop by the library to get their poster that is shown in this photo below (from last year).
I missed you during the spring and summer of 2020!
Britannica Digital Learning is offering MORE free resources as part of their COVID-19 response
Check their Temporary Access category by clicking here: Digital Prairie's Research and Discovery page to find out how to access free e-books in the following categories:
Elementary Spanish

Elementary STEAM

Elementary ELA

Middle School Social Studies

Middle School STEAM

High School STEM

High School World History
Access will remain free through June 30, 2021, from any device you choose, both online and offline. While on the Research and Discovery page, explore all of the other free library and information resources available to every Oklahoman thanks to ODL's statewide contract with EBSCO.
---
Libraries and schools…
While everyone is welcome to access these resources through Digital Prairie, Britannica has given all libraries and schools permission to link to these free e-books on their websites and information portals. You can even e-mail the link, user name, and password to your patrons and students:
Complete URL: https://ebooks.eb.com
Username: freebritannica
Password: ebooks
Read more about accessing these ebooks
Plus! Britannica has temporarily waived copyright restrictions so you can print and make copies of the resources for instructional purposes!
---
Whether you're conducting or supporting distance education, or just reading for your own knowledge and pleasure, we hope you enjoy these new e-book selections from Britannica!
Stay safe out there!
ONLINE ONLY 2020 Fall Book Fair- FOLLETT
October 5-13, 2020
Special Events:
Porter Library Online Follett Bookfairs https://efairs.follettbookfairs.com/guest/home?classCode=M4D1K
>Oct. 1-13,2020 The Library Contest is ending Thurs. Oct. 1 in the library!
October Bookfair Flyer https://cdn.brandfolder.io/9PA1UQVX/as/qc50dt-8y3no8-dj24d1/K-8_Flyer.pdf
>March 1-11, 2021 The Library Contest is ending Thurs. Feb. 25 in the library!
A Bushel of Books were graciously donated by the Oklahoma Farm Bureau Foundation for Agriculture and Oklahoma Farm Bureau Women's Leadership Committee. The agriculture-related books, game and curriculum build awareness, understanding, and promote an accurate perception of agriculture through education. The Bushel of Books grant application was written and submitted by Celicia Hamilton, Porter School Librarian.
The Bushel of Books, ag-curriculum, and a fun agriculture game are being used in Susan Rush's science classes during and after school !