ABC Teach - An educational site that provides printable material for parents as well as at home teaching material.
ABC-Ya - Great website for educational games to be played with guidance from parents. Games are for grades K-5th.
Reading Rocket - Site for parents to gain inforamtion on how to help your child improve their reading skills.
Scholastic - Provides parents with activity and book ideas for kids. Also has a game section to interact with your child.
Star Fall - Has online books for you and your child to read with phonics.
Seussville - Play games and read Dr. Seuss book.
Jan Brett - Has fun kids activities and book lists.
Help your child read and write with practical ideas and strategies based on what works:
Articles – 1000 Books Before Kindergarten Phonics
https://improvingliteracy.org/family
https://sde.ok.gov/oklahoma-family-guides
The Oklahoma School Testing Program (OSTP), 3rd-8th, is linked with The Lexile Framework for reading.
Students taking the "end of grade" English Language Arts (ELA) assessment will receive a Lexile
measure on the individual student score report.
What is a Lexile measure? Find out more here:https://sde.ok.gov/lexiles
#AgDoesntStop
FIND COLORING and POSTER CONTESTS that support AGRICULTURE here:
https://ok.agclassroom.org/contest/
At-Home Agriculture Learning Resources https://www.agfoundation.org/at-home-learning
Wagoner County Health Department has good resources for students and families: https://oklahoma.gov/content/dam/ok/en/health/health2/documents/corona-virus-education-for-parents-youth.pdf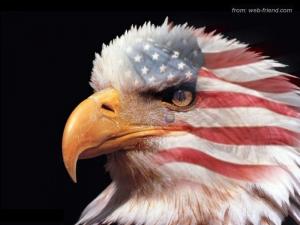 Pledge of Allegiance (elementary age >virtual learning days):
https://www.youtube.com/watch?v=CE89h8grI_c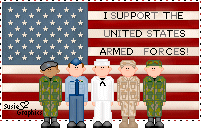 Pledge of Allegiance (older students > virtual learning days):
https://www.youtube.com/watch?v=LEK_pQSKr7s
Search for a library book in our Porter School Library here:
Porhttp://porterk12.follettdestiny.com
Study Island :
Porhttps://app.studyisland.com/cfw/login
https://digitalprairieok.net/discover/
To Porter Students and Families,
You may return your library books and textbooks Monday through Thursday from 7:30 a.m.-3:00p.m. If you cannot find them, please stop by the library to let me know so we can work together on it.
Our Porter Schools' Care Closet is open for business! Stop by the library to visit the Care Closet for personal hygiene items graciously donated by kind citizens of Porter. Please see me or Mrs. Hyslope first for help finding what you need.
In the library, we have lots of new graphic novels, nonfiction books, series, and inspirational books. If you would like to add a book to our library collection to read, please email me your book requests including the title and author. Thank you and have a wonderful year!
Love, Mrs. Hamilton
Porter School Librarian
"CARE CLOSET"
The "Care Closet" at Porter Schools has personal hygience products, gloves, and caps. The "Care Closet" is located in the Porter School Library.
Students, please first ask Mrs. Hamilton or Mrs. Hyslope for the item you need from the "Care Closet." It will be locked for safety reasons.
Items have been graciously donated by caring citizens. Donations are always greatly appreciated!
Maker Space in the Library
Book Collections in the Library
NEW BOOKS:
Series:
ARTWORK by super talented Porter students!
Students may drop by the library to get their poster that is shown in this photo below (from last year).
I missed you during the spring and summer of 2020!
Pistol (Playgun's Pistol) and Mrs. Hamilton
2022 SPRING BOOK FAIR EVENTS
Where: School Library
When: February 28 – March 4, 2022
School Shopping Hours 7:30 am – 3:15 pm
SPECIAL EVENTS:
February 28- "BREAKFAST WITH SOMEONE SPECIAL AND BOOK FAIR"
7:20-7:40 am If you plan to purchase breakfast and eat in the cafeteria, please RSVP to swillard@porter.k12.ok.us by Feb. 25. Thank You!
March 3 – "FAMILY NIGHT"
3:00-8:00 pm
Library Contest:
Feb. 21-24 by 3:00pm
Online book fair shopping : https://www.scholastic.com/bf/porterelementaryschool1
A Bushel of Books were graciously donated by the Oklahoma Farm Bureau Foundation for Agriculture and Oklahoma Farm Bureau Women's Leadership Committee. The agriculture-related books, game and curriculum build awareness, understanding, and promote an accurate perception of agriculture through education. The Bushel of Books grant application was written and submitted by Celicia Hamilton, Porter School Librarian.
The Bushel of Books, ag-curriculum, and a fun agriculture game are being used in Susan Rush's science classes during and after school !