No School Tomorrow-Thursday 12/12/13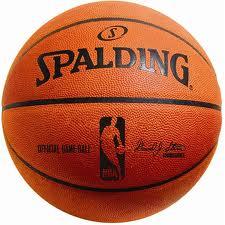 No Basketball Monday vs Oktaha
---
Download our School App
---
Porter Consolidated School District is committed to providing an exciting and rewarding educational experience. Administrators and staff are here to help you and your child reach established goals. We encourage parents and students alike to get involved with our school system. We have many organizations, athletics opportunities, and academic pursuits in which to participate. We want our students to leave our school as well-rounded citizens. Our staff sets high standards for all of our students. We realize that it takes not only the child's desire to succeed, but a strong support from the home. We hope you appreciate all of the work we put forth in educating the children of Porter!!
Mark Fenton
Superintendent
---
TOP 12 STATE TEACHER OF THE YEAR FINALIST
2013 District/High School
Teacher of the Year
Jentri Guinn
2013 Elementary School
Teacher of the Year
Stephnie Kilgore
---
The Paper Retriever Program
This program is a simple and free service for our community to use for paper recycling. We have a distinctive green and yellow Paper Retriever bin located on the north side of the "old" gym. Send PAPER items with your kids and the teachers will put them in the recycle boxes in their classrooms to be emptied when full! This is a great project to teach our students the value of recycling and conserving for our planet.
---
Reading Proficiency
In order to obtain your Oklahoma State Driver's License, you must meet "Satisfactory" or "Proficient" on a state mandated Reading test. The state testing is administered every spring. However, the counselor also offers alternate tests 4 times a year. If you have questions regarding this, please check the counselor's link or contact the school.
---