PORTER SCHOOL LIBRARY NEWS
GOOD NEWS for Porter Families!!
There are now highly-qualified READING TUTORS for Hire in Our Area!
Please contact them for prices and availability:
Terri Roberts, M.Ed. Reading Specialist and Teacher
Porter, Oklahoma
254-625-1199
"Today's Readers Make Tomorrow's Leaders!"
Northeastern State University Reading Clinic (Muskogee and Broken Arrow campus)
University of Oklahoma Outreach, College of Continuing Education from the Institute of Reading Development has a reading program.
1-800-964-9974
RESEARCH DATABASES:
Click on information for parents forAccelerated Reader.
Authors and Book Talks: https://www.scholastic.com/teachers/books-and-authors/#author-interviews
Free online math games and videos grouped by 1st-8th grade levels:
Online Almanac http://www.factmonster.com/almanacs.html
American History Videos http://www.havefunwithhistory.com/
What Should I Read Next?
Enter a book you like and this website will analyze the huge database of real readers' favorite books to provide book recommendations and suggestions for what to read next.
http://whatshouldireadnext.com/isbn/014131088X
Hey, look what is new......
Look at what is new --- and show your friends too!!
EBSCO HOST with Explora:
http://search.ebscohost.com/login.aspx?
EBSCOhost provides several research databases for elementary, middle and high school students.
EBSCOhost also provides teachers with learning resources for training and professional development.
To access EBSCOhost , please click on the Profile URL link and enter the user name and password:
Un: porter123
Pw: pirates
TUTORIAL on how to use Explora: https://www.youtube.com/watch?v=dKWwaAweBuA
Britannica Encylopedia http://school.eb.com/levels
Look for people, places, and things.

Watch and learn with videos and animations.

Have fun with games and activities.
http://www.discoveryeducation.com//parents/?campaign=flyout_parents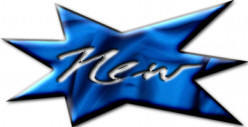 ONLINE LIBRARY CATALOG FOR PORTER SCHOOLS:
Now you can search for a library book from our school library collection

or see the new books added from our school book fair funds

by using the following URL:

..........More district resources:
*PBS Learning Media database: http://oeta.pbslearningmedia.org/
Login Information:
Email- porterstudent@pbslm.org
PW- Porterstudent
(PLEASE, Do NOT Change this password. It is used by all Porter students. If you forget it, please check with Mrs. Hamilton)
Digital Prairie http://digitalprairie.ok.gov/cdm/
This database contains several collections about Oklahoma history, from the late 1800s to the present day. Collections encompass an array of documents, publications, forms, photographs, newspapers, reports, pamphlets, posters, maps, and an Oklahoma author database.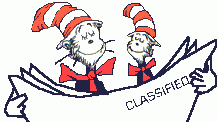 See you at the next Book Fair!
There will be lots of new books and fun items.

Celicia Hamilton, SLM Specialist
and
Pam Hyslope, SLM Specialist Assistant